Easy Timer
Simple yet intuitive combination of best desktop clock and alarm timer features.
Screenshots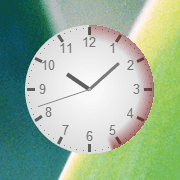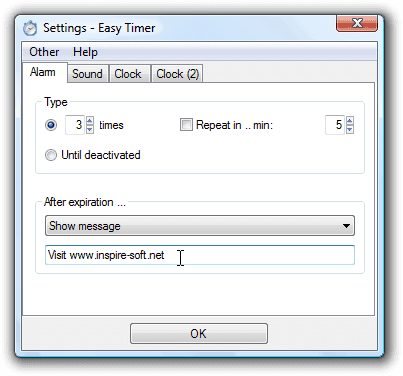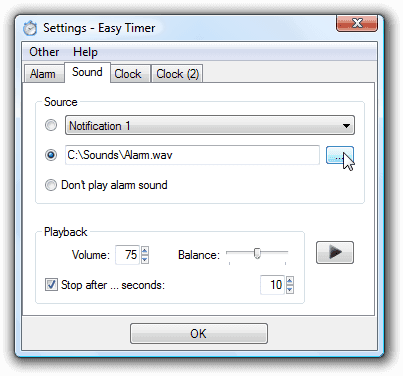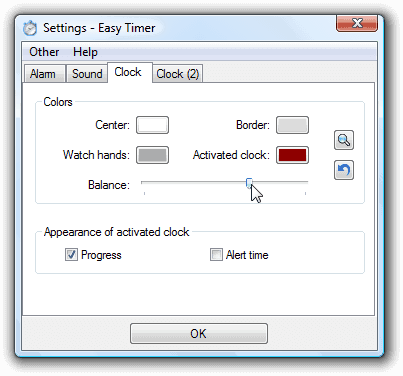 Download
Version: 2.6 | Size: 302KB | Type: Windows Executable
…it's absolutely free and without installation!
Main Features
Easy & intuitive: Set up an alarm timer with just a few clicks
Separate, customizable analog desktop clock
Over 35 pre-installed alarm sounds
Multilingual: CA, 🇩🇪, 🇺🇸, 🇪🇸, 🇫🇷, 🇮🇹, 🇵🇹, 🇸🇪, 🇹🇷
Portable: Just one executable, no need for installation
Overview
If you like minimalist applications Easy Timer is the right choice as it is simple but serves its purpose.

Softonic.com
Easy Timer is an easy-to-use alarm clock. It has a very simple and minimalistic interface: Just set in how many minutes or at what time it should alert and press activate – done!
It is fully customizable as well. You can set up the alarm sound by choosing from over 35 pre-installed or selecting your own audio file. Furthermore you can change the appearance like colors, position or size. Also the alarm type can be set to alert for a specified number of times or until deactivated. There is even an option to repeat it in certain minutes. Other features include custom actions after the alarm like displaying a self-chosen alert message.
Helpful are the separate analog desktop clock and the systray balloontips which display a lot of useful information such as the current time, alarm time and progress.
This timer is designed as a quick and easy solution to remind you for an upcoming event. Even as a simple desktop clock it does a truly beautiful job!
Free Download …or more details: Feature List , Release Notes
And if you want advanced features, like shutting down or waking up, running any program on alarm, flashing the whole screen or playing your MP3 music, take a look at the Plus⭐ version.